[CANCELLED] Vondráček / National Philharmonic Orchestra/ Boreyko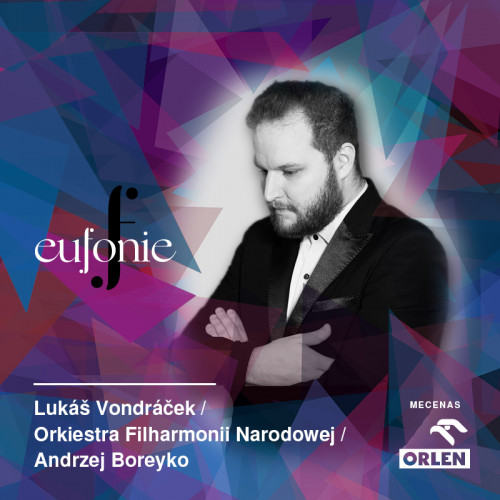 Two of the most outstanding Polish composers and an icon of contemporary Estonian music
We are closing this year's edition of the festival with a Polish-Estonian evening dedicated to the memory of Krzysztof Penderecki. The winner of the 2016 Queen Elizabeth International Music Competition, none other than Lukáš Vondráček, accompanied by the National Philharmonic Orchestra, will perform in the repertoire that includes the compositions from the last three centuries. We give the baton to its artistic director, Andrzej Boreyce.
The repertoire includes masters of contemporary music - Erkki-Sven Tüür and Krzysztof Penederecki, and the symbol of romanticism - Fryderyk Chopin.
----
Erkki-Sven Tüür (ur. 1959)
Crystallisatio for orchestra (1995)
Krzysztof Penderecki (1933–2020)
Sinfonietta nr 3 "Kartki z nienapisanego dziennika", version for string orchestra (2008/2012)
Fryderyk Chopin (1810–1849)
Koncert fortepianowy f-moll op. 21 (1829–1830)

Lukáš Vondráček – piano
National Philharmonic Orchestra
Andrzej Boreyko – conductor
_____
The concert has been organized by the National Philharmonic and the National Centre for Culture.
---
III International Music Festival of Central-Eastern Europe Eufonie
Romanticism in Central-Eastern Europe
20 – 28 of November 2020
Organizer: Ministry of Culture and National Heritage, National Centre for Culture
Patron: PKN Orlen S.A.