[CANCELLED] Oval (Markus Popp) / Jacek Sienkiewicz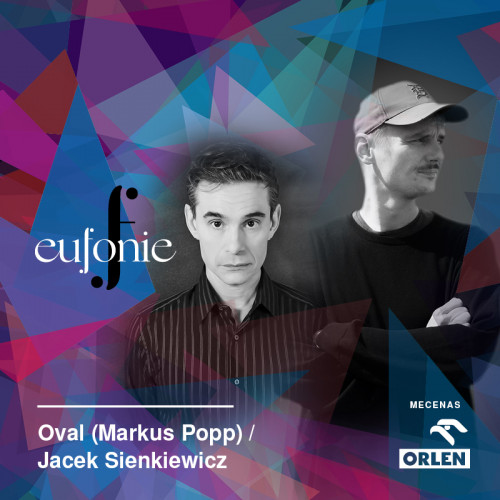 An electronic touch in the repertoire of the Eufonie Festival
Markus Popp and Jacek Sienkiewicz will perform at the Akwarium Club in Warsaw, interpreting samples of the Polish Radio Experimental Studio.
Markus Popp has been associated with the Oval project since 1991, considered a pioneer of glitch - a genre of electronic music characterized by the use of short, minimalist sound samples and controlled disturbance of sound waves. He will be accompanied on stage by Jacek Sienkiewicz - a Polish producer of electronic music and a DJ - known to all participants of Warsaw events of the 90s.
During the Euphonies Festival, the musicians will face the rich achievements of the Polish Radio Experimental Studio, where Polish electronic music was born, and Krzysztof Penderecki performed his own works.
_____
Oval (Markus Popp)
Jacek Sienkiewicz
---
---
3rd International Music Festival of Central-Eastern Europe Eufonie
Romanticism in Central-Eastern Europe
20 – 28 of November 2020
Organizer: Ministry of Culture and National Heritage, National Centre for Culture
Patron: PKN Orlen S.A.