[CANCELLED] Górecka / Slovak Chamber Orchestra / Danel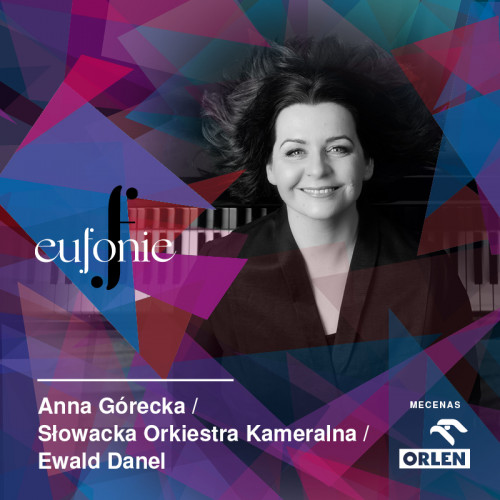 Sounds inspired by Slovak and Romanian folklore
The pianist Anna Górecka combines musical forces with the Slovak Bohdan Warchal Chamber Orchestra, founded and for many years led by the renowned Slovak violinist Bohdan Warchal. During the concert, we will hear pieces inspired by Slovak and Romanian folklore, II String Quintet in G major, Op. 77 by Antonín Dvořák, Leoš Janáček's Suite for String and Concerto for Harpsichord or Piano and Orchestra Op. 40 composed by the soloist's father, Henryk Mikołaj Górecki. We hand over the baton to Ewald Danel, a violinist and conductor, a student of Bohdan Warchal.
---
Antonín Dvořák (1841–1904)
II Kwintet smyczkowy G-dur op. 77 (1875/1888)
Quintet No. 2 in G major, Op. 77 (1875/1888)
Leoš Janáček (1854–1928)
Suita na smyczki (1877)
Suite for Strings (1877)
Henryk Mikołaj Górecki (1933–2010)
Koncert na klawesyn lub fortepian i orkiestrę op. 40 (1980/1990)
Concerto for harpsichord or piano and orchestra op. 40 (1980/1990)
Ladislav Kupkovič (1936–2016)
Cantica slovaca cztery pieśni słowackie na zespół smyczkowy (2009)
Cantica slovaca four Slovak songs for string ensemble (2009)
Bela Bartók (1881–1945)
Rumuńskie tańce ludowe na orkiestrę smyczkową (1915/1917)
Romanian folk dances for string orchestra (1915/1917)
_____
Anna Górecka – piano
Slovak Chamber Orchestra of Bohdan Warchal
Ewald Danel – conductor
---
---
3rd International Music Festival of Central-Eastern Europe Eufonie
Romanticism in Central-Eastern Europe
20 – 28 of November 2020
Organizer: Ministry of Culture and National Heritage, National Centre for Culture
Patron: PKN Orlen S.A.